Adding a Podcast to Your Account
In order to gather reviews for your podcast you're going to need to make sure your podcast is added to our system. The steps are simple and outlined below.
Please note that if you are on a Solo plan - you will only be able to add a single podcast, Broadcast plans can add multiple podcasts.
Click "My Podcasts"
After logging in to GetPodReviews - click the "My Podcasts" link in the main navigation.
If you've never added a podcast to our system - you'll also see a green 'Add My Podcast' button on your dashboard. You can also click that to get started.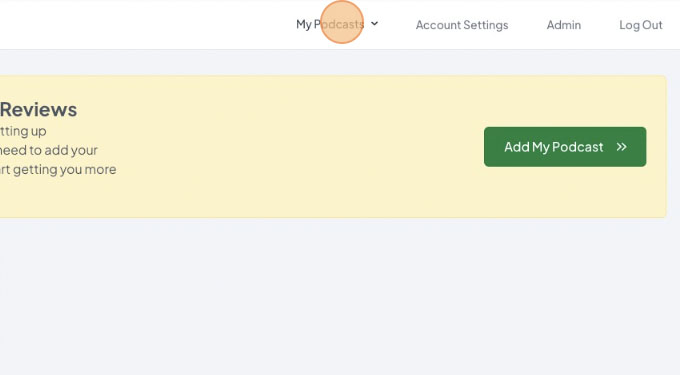 Find Your Podcast
In the search widget that appears, start typing the name of your podcast. We'll help you by autocompleting your search against the Apple Podcast database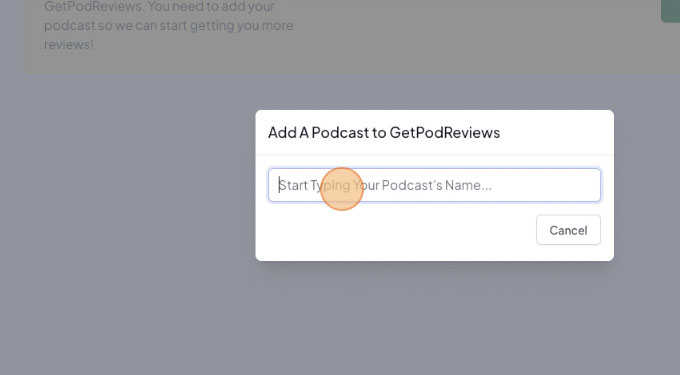 Select Your Podcast
Click the select button next to your podcast to choose it and confirm it in the next step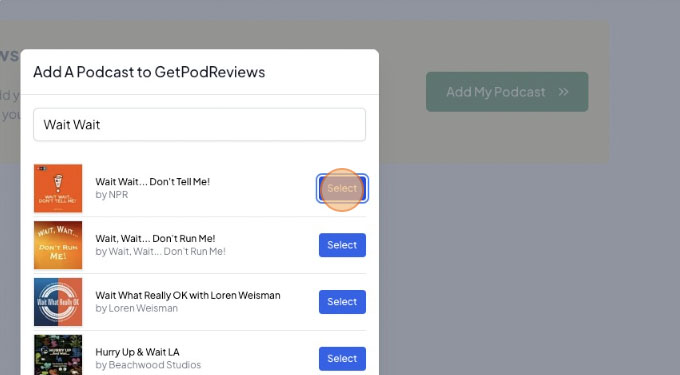 Confirm your GetPodReviews URL
We will auto generate a friendly URL for your podcast's page - if you'd like to change it / edit it slightly you may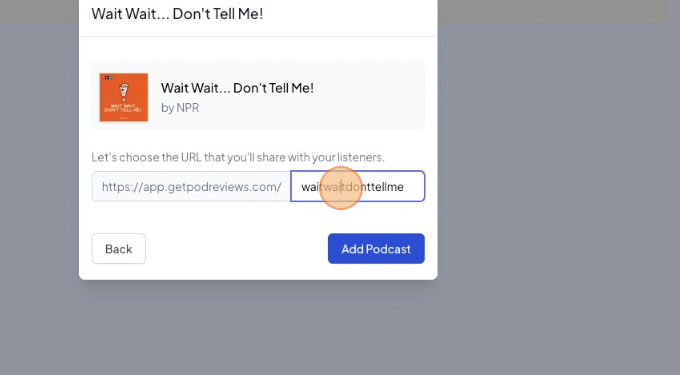 Add Your Podcast
Click 'Add Podcast' to add the podcast to our system. We'll redirect you to that podcast's settings page so you can adjust those as you'd like. In the background - we'll go out and automatically start fetching reviews for your newly added podcast!